Rates & Giftcards
Exclusive membership rates are available as a monthly subscription. This entitles the subscriber to monthly sessions as well as discounted rates on any additional sessions that month.
---
Membership Rates
Memberships cost $80/mo (+ tax) which includes 1 hour session for the month. Additional sessions may be scheduled at the same exclusive membership rate year-round.
Note: I will be accepting new members up until 1/15/18. At that time, I will not be accepting any new subscribers until summer 2018.
$80 for an Hour Massage
+$40 to upgrade to a 90 Minute Massage (Total $120)
+$70 to upgrade to a 2 Hour Massage (Total $150)
---
Non-member rates at Studio 34 are:
$110 for an Hour Massage
$160 for a 90 Minute Massage
$200 for a 2 Hour Massage
* Plus 8% Sales Tax
---
Online Gift Cards can be purchased here: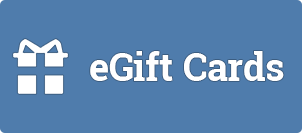 ---
Cancelation Policy
I understand that unanticipated events happen occasionally in everyone's life. In my desire to be effective and fair to all clients, the following policies are honored:

24 hour advance notice is required when cancelling an appointment. This allows the opportunity for someone else to schedule an appointment. If you are unable to give me 24 hours advance notice you may be charged for your appointment. This amount must be paid prior to your next scheduled appointment.

No-shows
Anyone who either forgets or consciously chooses to forgo their appointment for whatever reason will be considered a "no-show." They will be charged for their "missed" appointment.

Late Arrivals
If you arrive late, your session may be shortened in order to accommodate others whose appointments follow yours. Your session's length will depend upon how late you arrive and the flexibility of my schedule. Regardless of the length of the treatment actually given, you will be responsible for the "full" session. Out of respect and consideration to my other clients, please plan accordingly and be on time.

Refunds
We do not offer refunds at this time, but I always want to ensure my patrons are satisfied with their treatment, so feel free to contact me with any questions, comments, or complaints.